I'm so excited to announce the official Roblox Cookieswirlc shirts.
Your Roblox character can show that they are a cookie fan with the official shirt.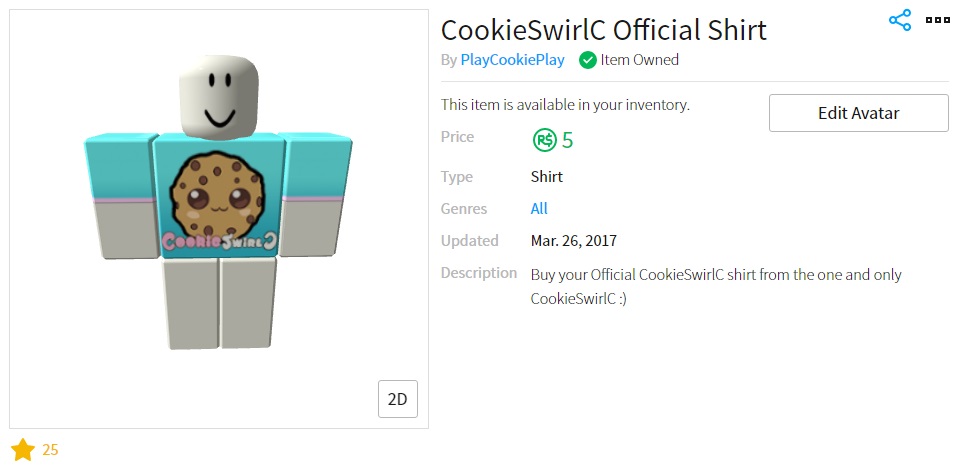 The shirt has the cookie logo on the front and back of shirt, a gummy bear on one sleeve and a lollipop on the other! Fun!
Check out real cookie fans who have gotten their official shirt and how amazing they look: