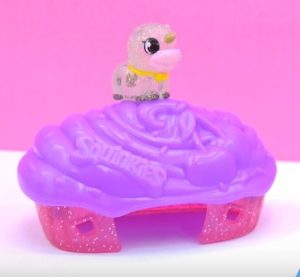 Hi Cookie fans! The randomly picked winner for the Random lot of Squinkies (including the ultra rare Unicow) is….. sparkly unicorn ! Please claim prize by emailing me at ____ by Monday 9/5/16 through the same email you entered in with so I can get the Squinkies mailed out to you. Again if you are under 18 a parent must email me the address.
Thank you to all the cookie fans who entered. I had over 1,500 cookie fans enter in to win but I could only have 1 winner. But not to worry, I have lots of fun toys to share with you.
Here is the next freebie: My Little Pony Squishy Fashems! I will have the next freebie posted here next week so check back to enter!