Have you seen the Limited Edition Season 6 Chef Club Shopkins!!! They are so glittery and cute. Moose Toys, the maker of Shopkins was so sweet to let the limited editions come over and hang out with me. Enjoy the video of all 8 of them below:
Also to celebrate the release of Season 6 I would love to give five Shopkins Season playsets to a lucky cookie fan!!!!!! This is my biggest cookie freebie yet!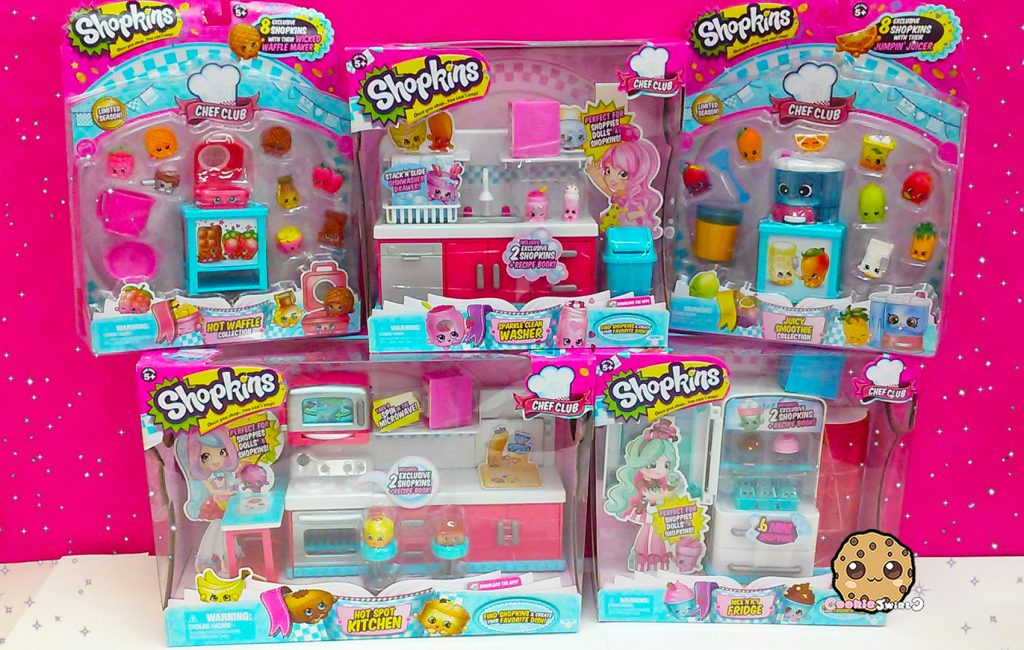 I would love to mail everything you see in the photo above (Shopkins Hot Waffle Collection, Sparkle Clean Washer, Juicy Smoothie Collection, Hot Spot Kitchen, and Nice N Icy Fridge) to one lucky cookie fan! You must be 18 or older to enter and claim the prize. Freebie winner (or parent) must email me with the same email winner entered with within 5 days after freebie ends to claim prize. Your Youtube or Instagram name is how winner will be announced in a Youtube video and/or on blog. I will pay all cost to ship Freebie gifts to the lucky winner. Freebie ends 10/4/16 at 11:59 PM PT. Winner will be announced in Youtube video or blog the following day on 10/5/16.
To enter, answer the questions below, and good luck!