Hi cookie fans! I have some Shopkins I would love to share with you.
I have picked out 50 random Shopkins (including some from the newest season, Season 6 like one of my favorites Ultra Rare Stacks Cookie) and 10 Shopkins recipe cards that I would love to send to one lucky fan!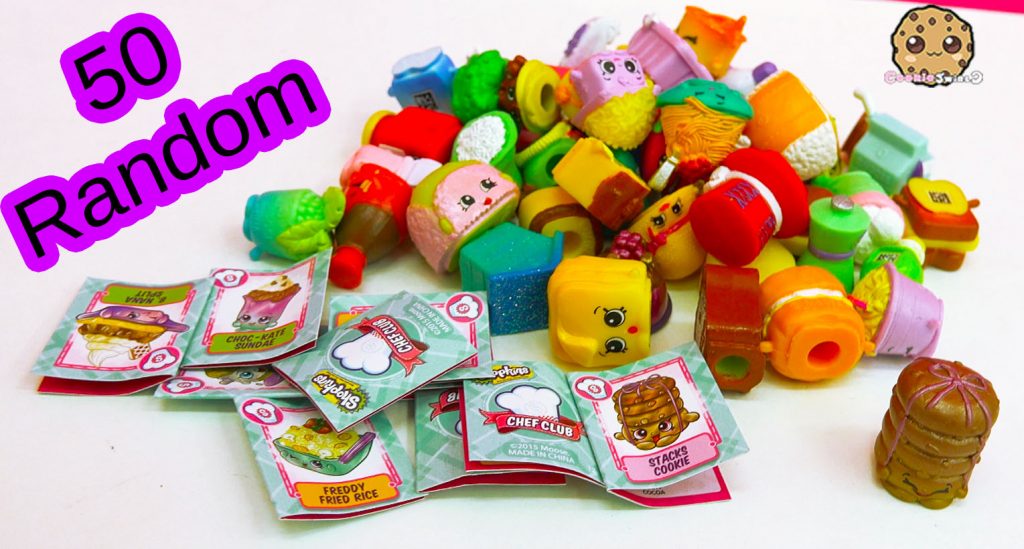 I would love to mail everything you see in the photo above  to one lucky cookie fan! You must be 18 or older to enter and claim the prize. Freebie winner (or parent) must email me with the same email winner entered with within 5 days after freebie ends to claim prize. Your Youtube or Instagram name is how winner will be announced in a Youtube video and/or on blog. I will pay all cost to ship Freebie gifts to the lucky winner. Freebie ends tonight 11/13/16 at 11:59 PM PT. Winner will be announced in Youtube video or blog.
To enter, answer the questions below, and good luck!